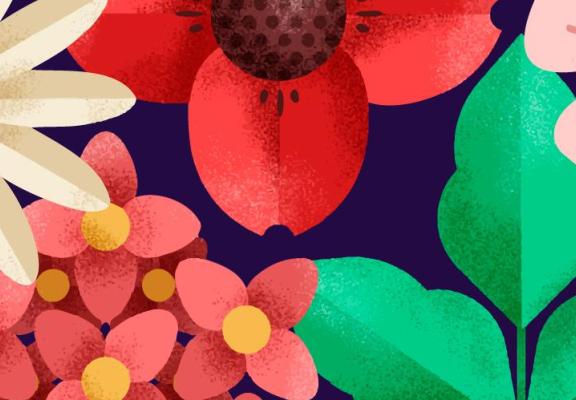 Monitoring and Evaluation in Global Health Certificate Course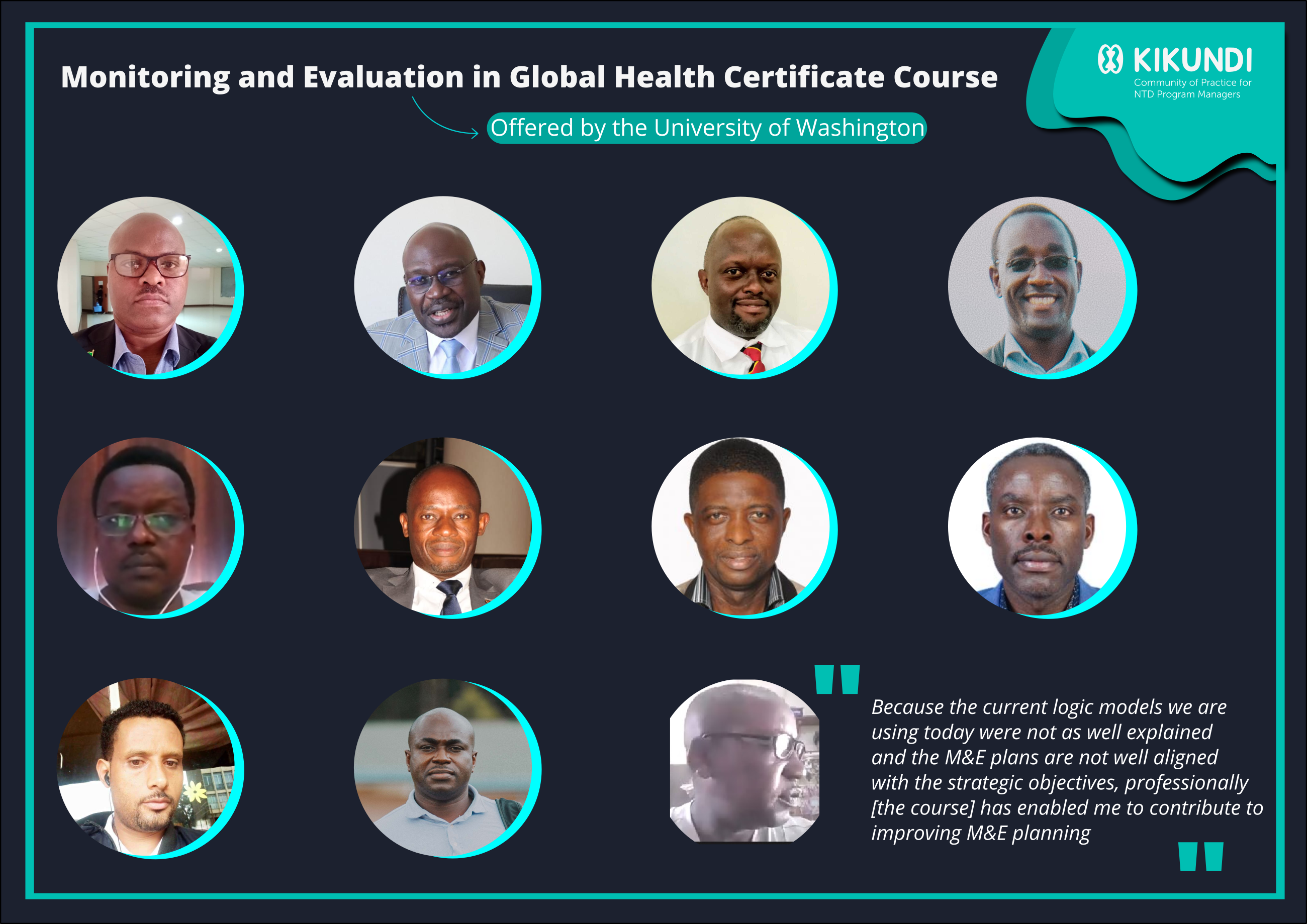 Program Managers in Kikundi have prioritized increasing their monitoring and evaluation (M&E) skills. One opportunity to build these skills has been via a ten week course sponsored by the University of Washington (United States), in which eleven NTD Program Managers participated. The course covered topics such as designing M&E plans, program monitoring, designing and conducting program evaluations, data collection, data analysis, ethics, and dissemination. One Program Manager who participated in the course said,
This course has definitely affected my professional development as I feel even more confident now to develop and implement together with my team at the NTD a sound and viable M&E plan. 
Another Program Manager highlighted how the course is helping their team rethink current M&E systems,
Because the current logic models we are using today were not as well explained and the M&E plans are not well aligned with the strategic objectives, professionally [the course] has enabled me to contribute to improving M&E planning.